demo File: target_apds_9301.mdl
Build and program the demo model below to target board.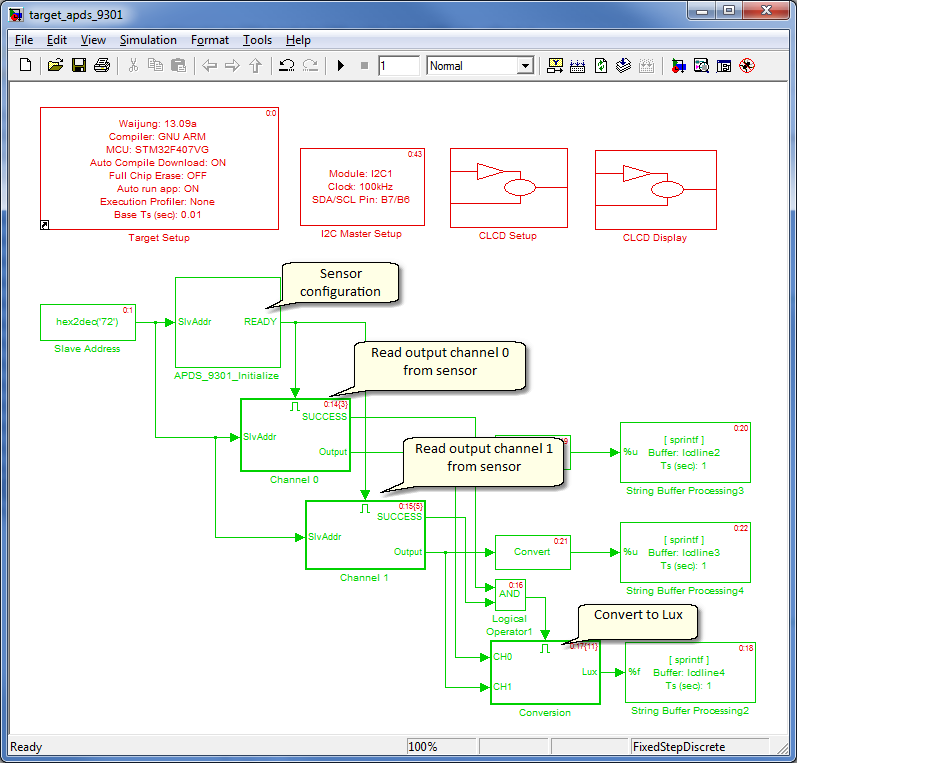 Description
The demo I2C module to communicate with APDS9301 (Ambient light sensor) device. Output of sensor is in Lux and display on LCD screen when its running.
Hardware Setup
This demo tested with below hardware setup.

Testing
The reading value showing on LCD.