Demo File: data_logger_ascii_demo.mdl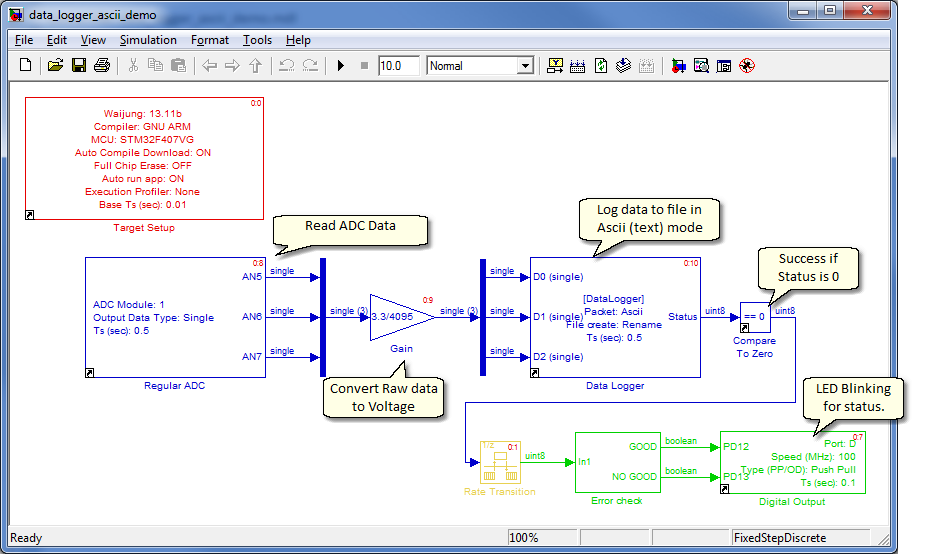 Description
1. Data Logger will log 3 ADC data with 0.5 second per packet (Sample time is 0.5).
2. LED indicator,
2.1 PD12 (Green) blinking 5Hz for success status.
2.2 PD13 (Red) blinking 5Hz for Error status.
Hardware setup
1. aMG F4Connect 2
2. F4DISCOVERY board
3. SD Card, insert to SD card socket.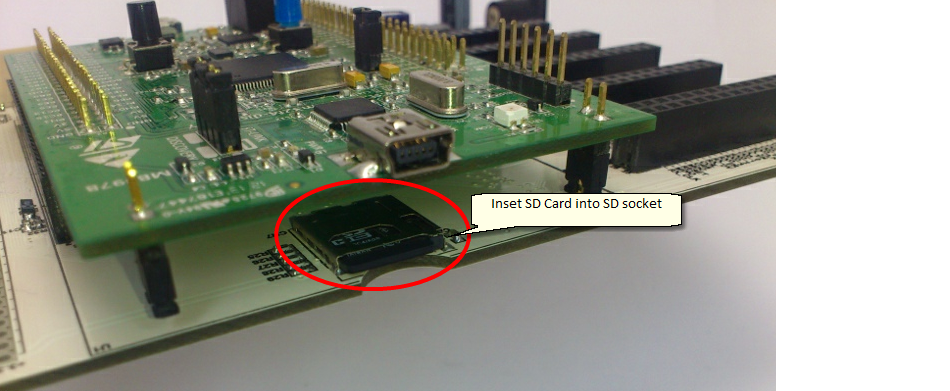 Testing
1. Setup hardware ready for data logger.
2. Build demo model into F4DISCOVERY board.
3. Now data logger is running, wait about 10 seconds then remove SD card.
4. Insert card to card reader of Desktop or Laptop PC. Open file data.csv to view data.