1. Prepare the source code.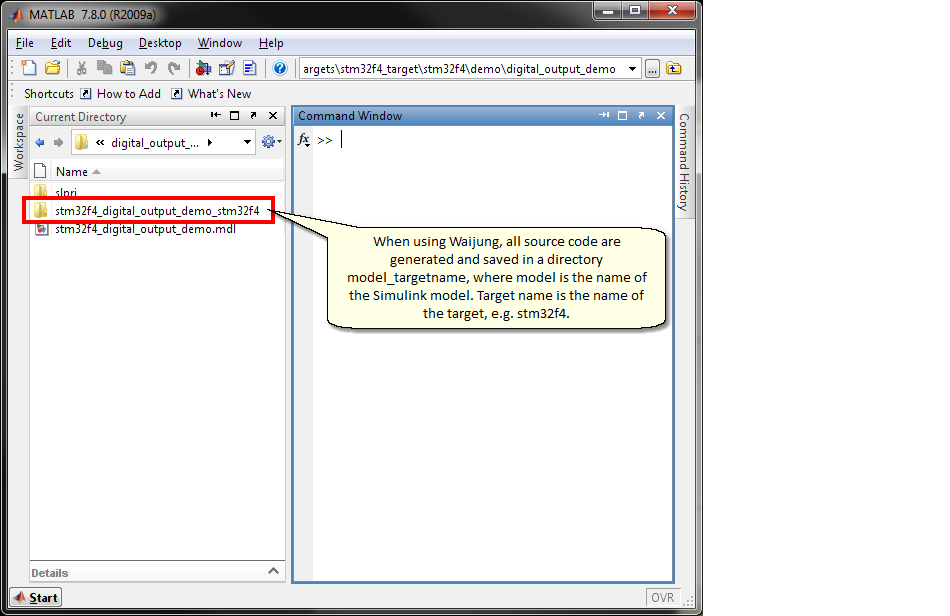 2. Open the directory of source files, delete .hex and .bin file to make sure they're re-created from next build process.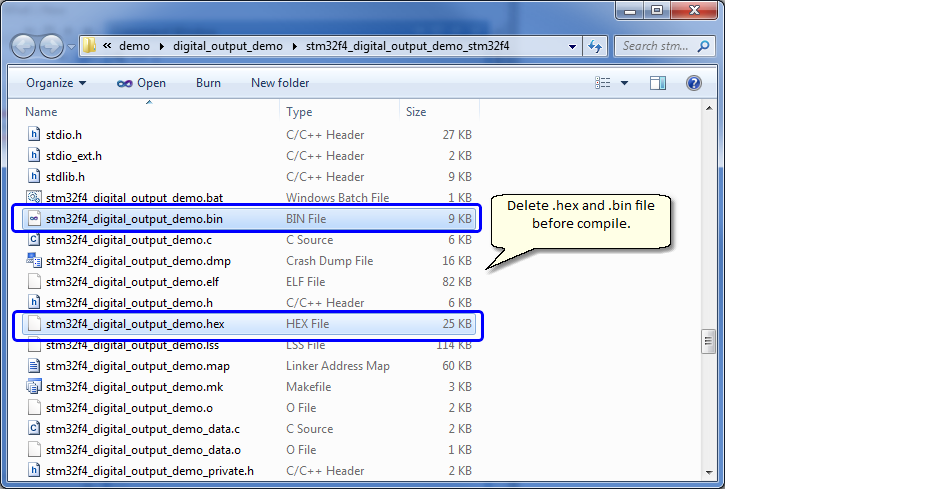 3. Run command line prompt (cmd.exe), change directory (cd) to source files location. Then run <modelname>.bat from command line console.

4. Console log after build process success. Now, new .hex and .bin files re-created.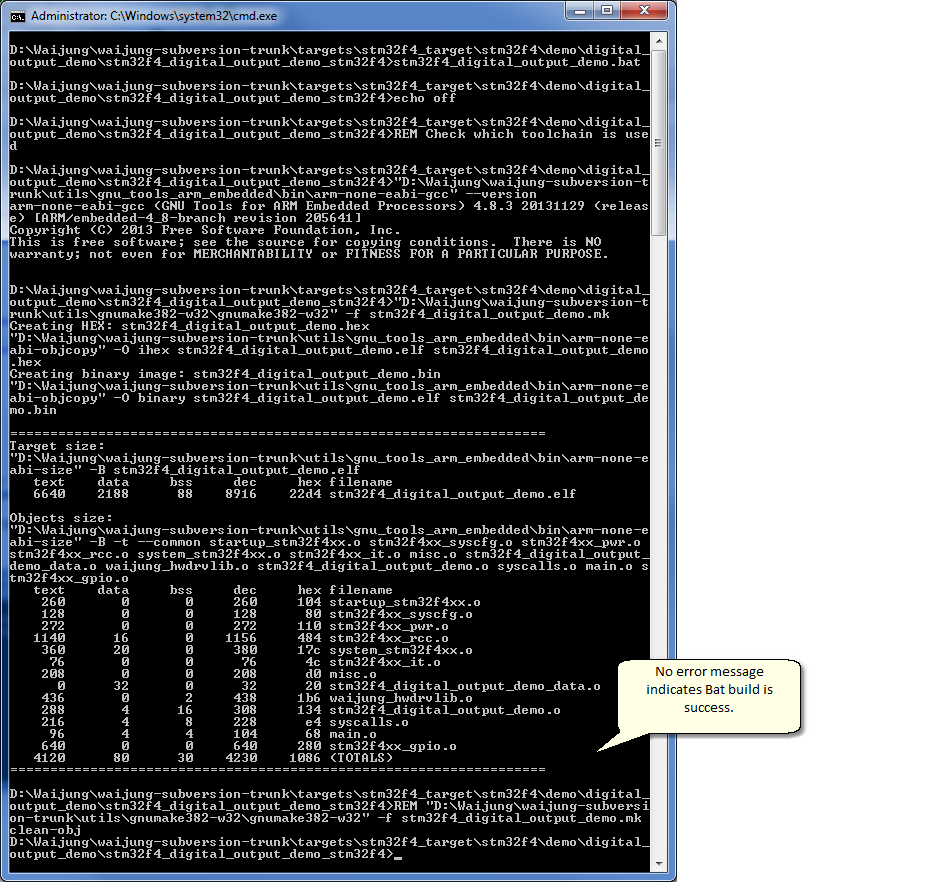 5. Program the output file to MCU board with ST-Link Utilities (use only one of file format, .hex or .bin).