Demo File: webserver_start_firstpage_demo.mdl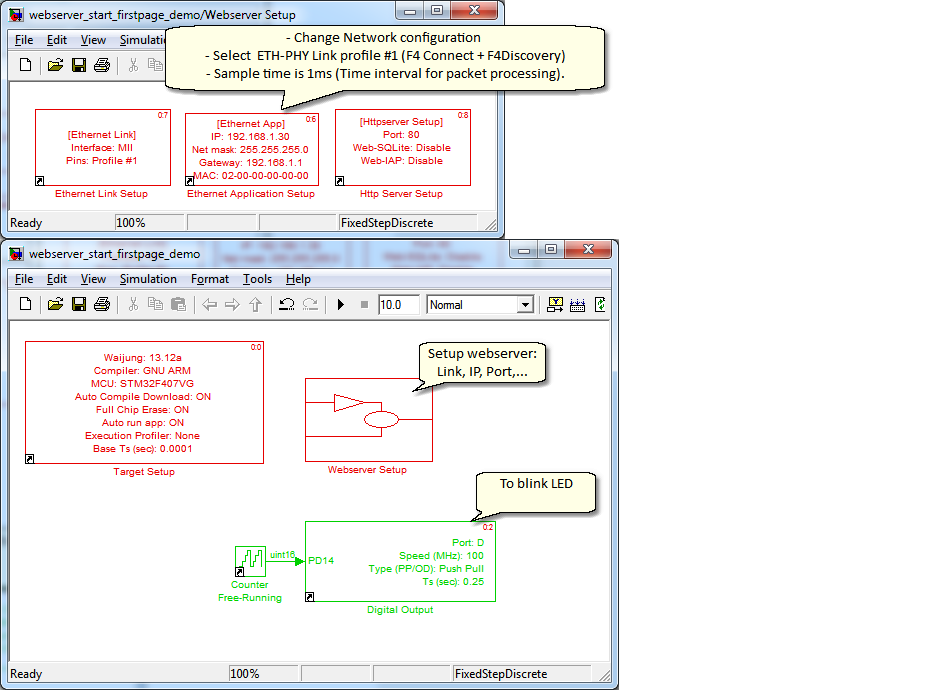 Hardware setup
2. Make sure SD card is inserted, Lan cable plugged in.
Testing
1. Build demo model above to target.
2. Wait until LED blinking, mean webserver done initialization.
3. Open web browser, enter IP address of webserver board. In this demo using 192.168.1.30 for board IP address.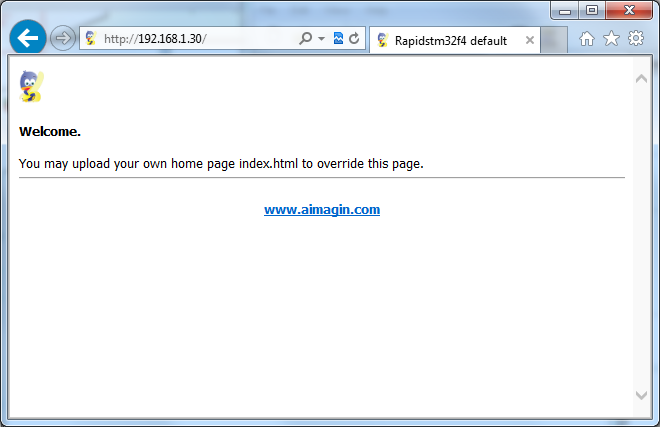 4. Create your own home page, index.html.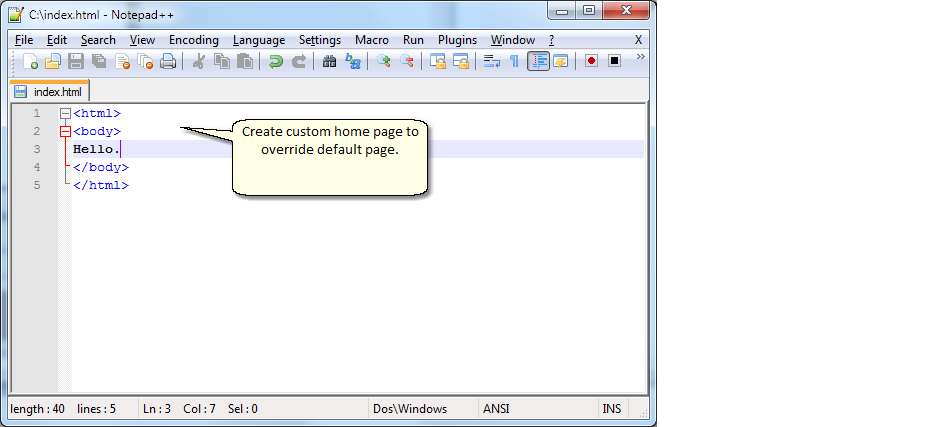 5. Upload to SD card via upload page or copy file to SD card manually.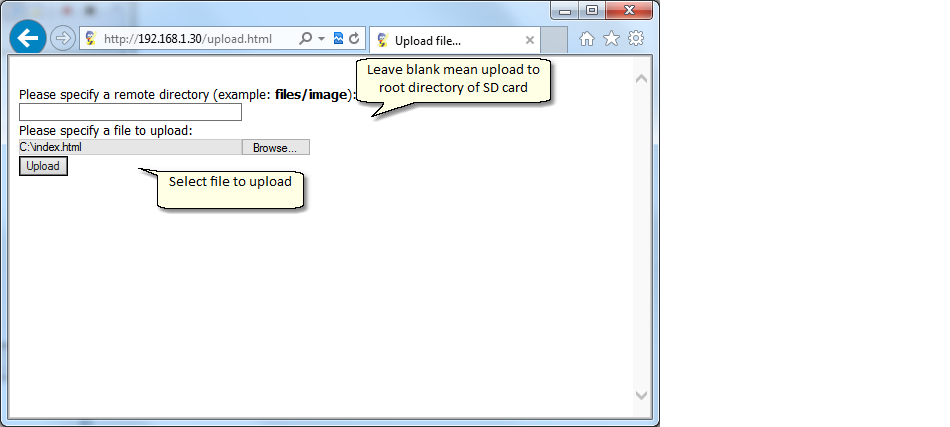 6. Test new homepage