User Interface
How this block appears in a Simulink model?

What can be configured?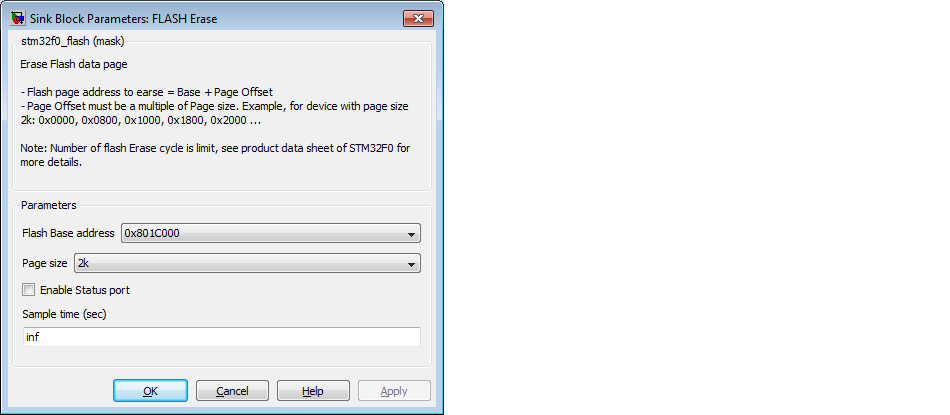 Configuration item

Selectable option/ Value

Description

Flash Base address

0x8000000

0x8004000

0x8008000

0x800C000

0x8010000

0x8014000

0x8018000

0x801C000

Flash memory base address to for Flash Erase block.

Page size

2k (2048)

Flash page size for erase (depending on MCU part), 2k is for STM32F072.

Enable Status port

Checked | Unchecked

Enable of Disable status port for flash erase operation.

Busy, Status = 1

Write protect, Status = 2

Program Error, Status = 3

Complete, Status = 4

Timeout, Status = 5

Sample Time (Sec)

(sampletime)

Specify block sample time.
When to use this block?
For application need store data Flash memory or run-time firmware upgrade. The block Erase the flash program memory at specific memory address (Flash Base address + Offset).
Demo