See rak410.c and rak410.h, located in directory "waijung\targets\stm32f4_target\stm32f4\demo\uart_wifi_demo\customcode_rak410" for complete code.
1. WiFi Reset (Control Reset pin PB0)
2. Scan the WiFi network
This code may be removed, it needed when request security type and other WiFi information.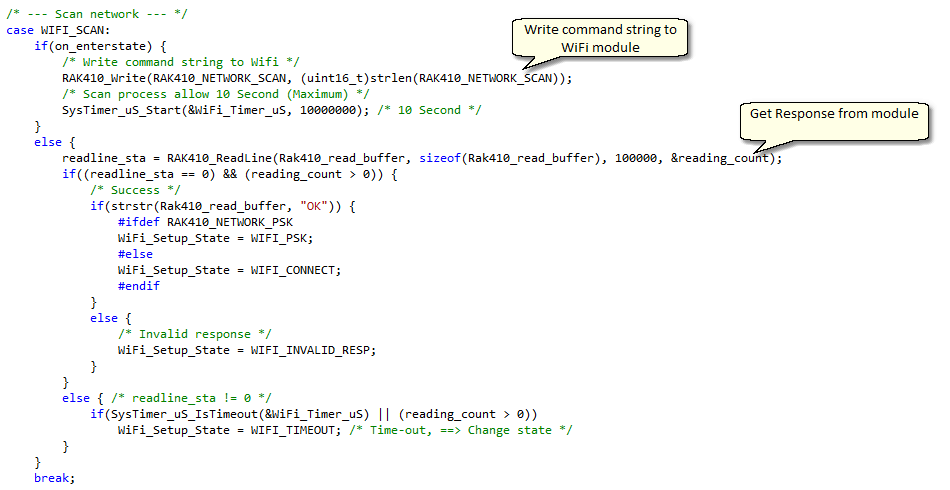 3. Set WiFi network key
This is optional, send pass key (if required). Note: We have no test on this function.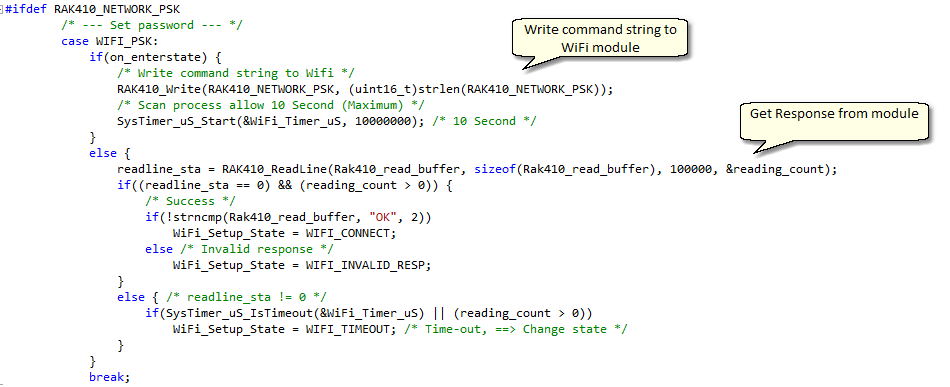 4. Connect to network (AP)

5. Set module power mode

6. IP address setup
The DHCP input option allowed user to configure module to obtain IP address from network or use static IP.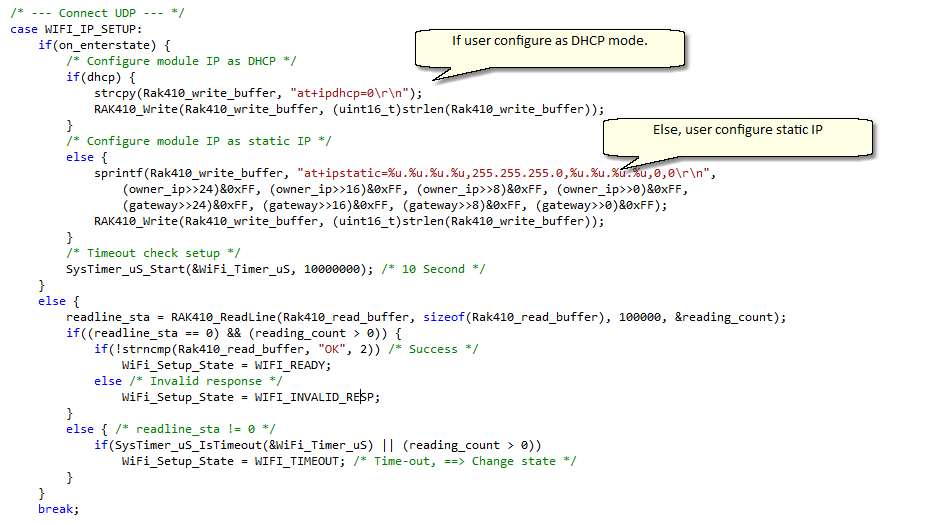 7. Open UDP connection port to Send data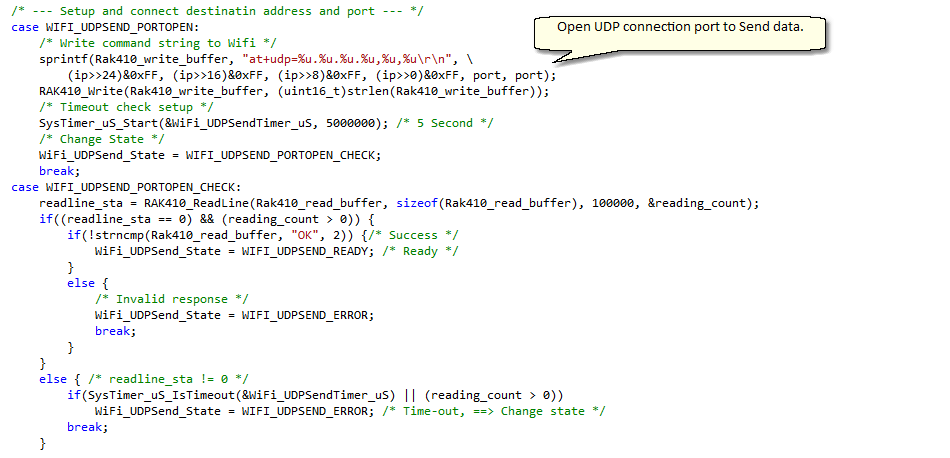 8. Send the Data to UDP