demo File: rtc_demo.mdl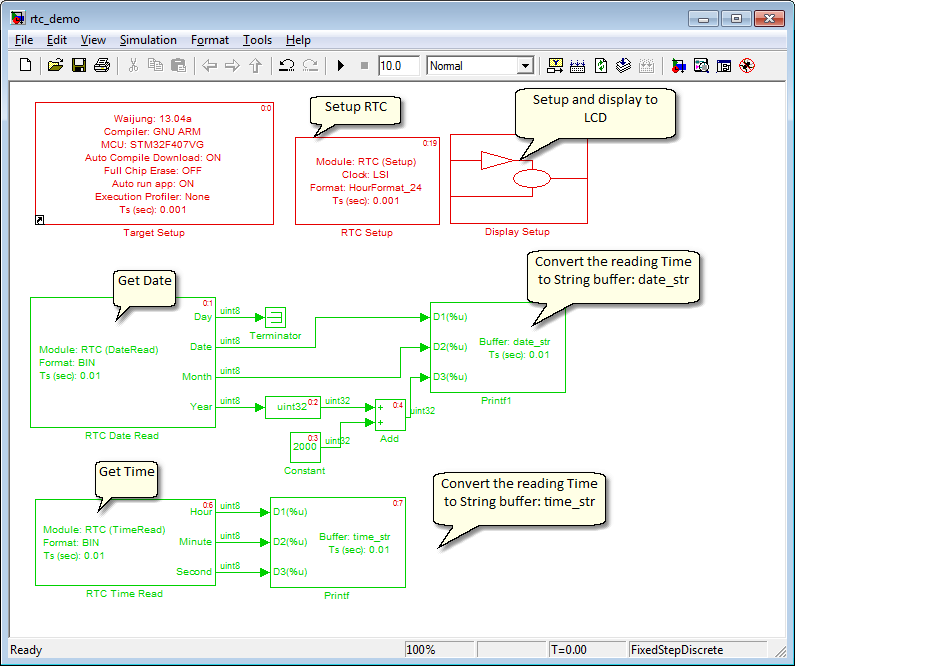 Note: This demo only show the Date/Time on LCD screen, see next demo for how to adjust Date/Time.
Description
This demo model showing how to use RTC, set up date/time and display date/time on CLCD.
Testing
1. Connect LCD display module by follow Hardware Setup.
2. Open demo file, update model (Press Ctrl+D) 2 times then build model (Ctrl+B). Wait for auto compile and download to finish.
3. The LCD should display Date/ Time on screen now.