demo File: ds3231_read_temperature_demo.mdl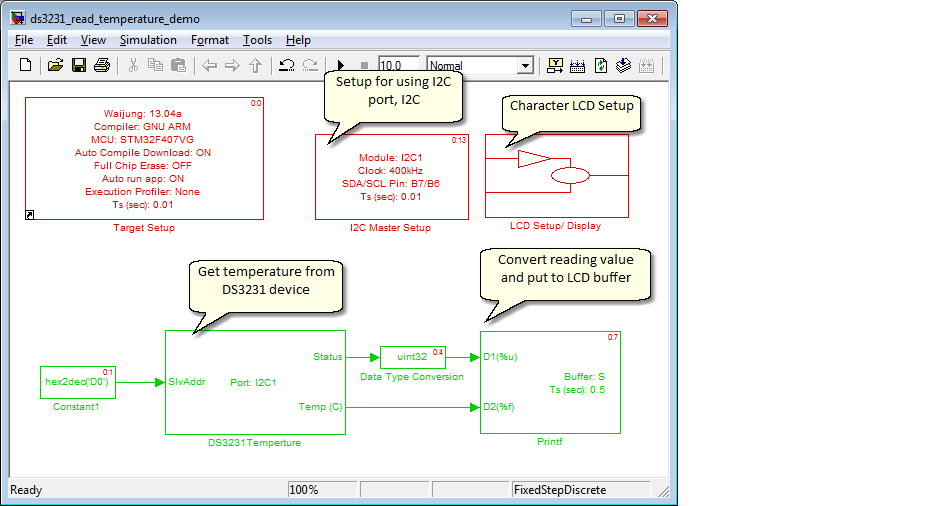 Description
This demo showing an example to read temperature from DS3231 device and display to LCD.
Software Setup
1. "Target Setup" block, this block is needed for STM32F4 target. Select the right MCU part, compiler, automatic compile & download and more. This demo use sample time is 10ms.
2. Use I2C1 for communication port.
Hardware Setup
Follow Hardware Setup for this demo.
Testing
1. Update model diagram then build/compile/download model to target MCU board.
2. LCD will show temperature reading value, 1S update rate.