Apply to aMG_USBConverter-N and aMG_USBConnect module.
1. After Plug the module to USB port, finish driver installation then COM port now available.
2. Right-Click and select Properties menu on the pop-up.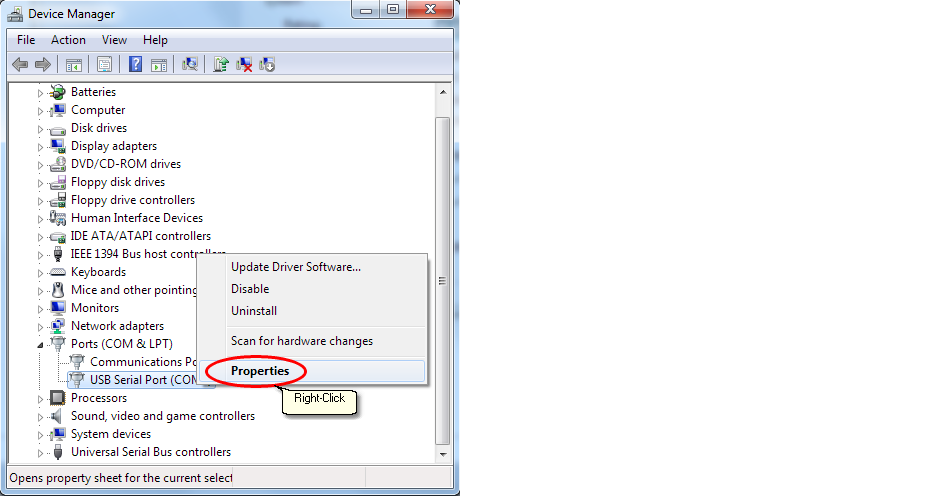 3. Select tab Port Settings, then click "Advanced.." button.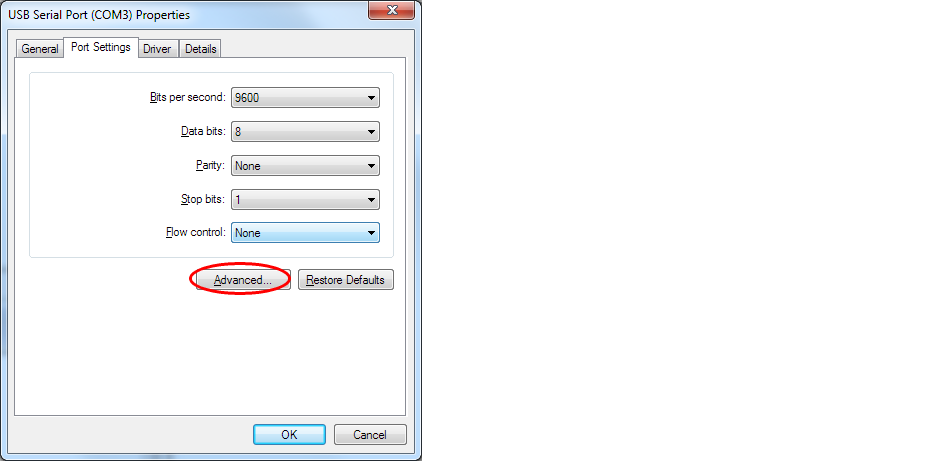 4. Select latency time to 1mS (reduce latency time between Tx and Rx), click OK button to close and apply setting.