1. Download
Download Waijung Blockset and STM32F4 Target installation package (waijung_##_##.7z) from http://www.aimagin.com/download/.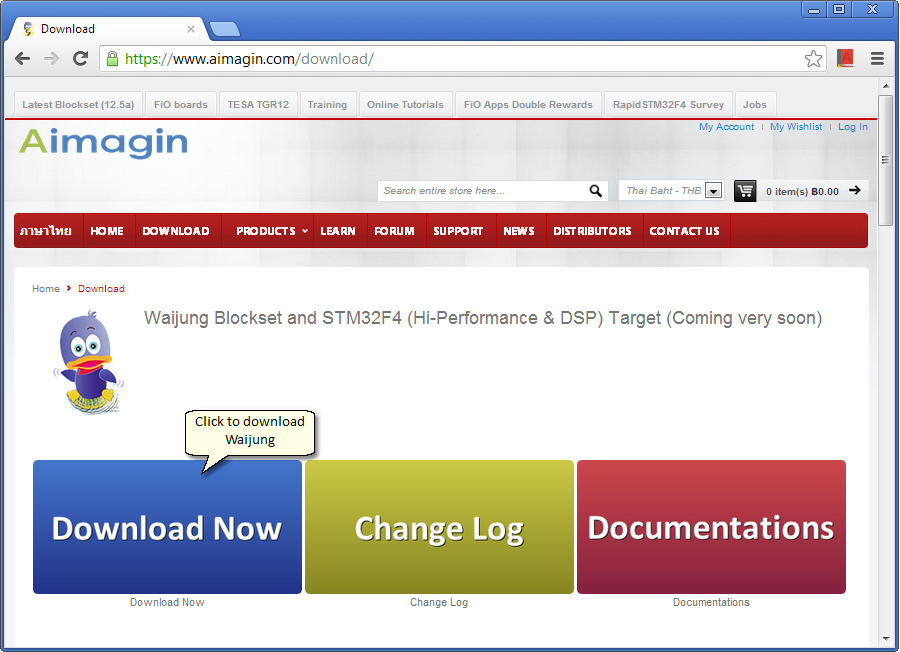 2. Extract the downloaded 7z File
After the download is completed. Extract the downloaded installation package to your desired directory. (7-Zip is one good free open-source utility for extracting compressed files.) This will be the root directory for your Waijung Blockset and STM32F4 Target. Although you can extract and run Waijung from any directory in your computer. We recommend extracting to a directory where you have full write access. If you are updating the software, you can replace the content of previous software with the new version and run install_waijung.m as normal.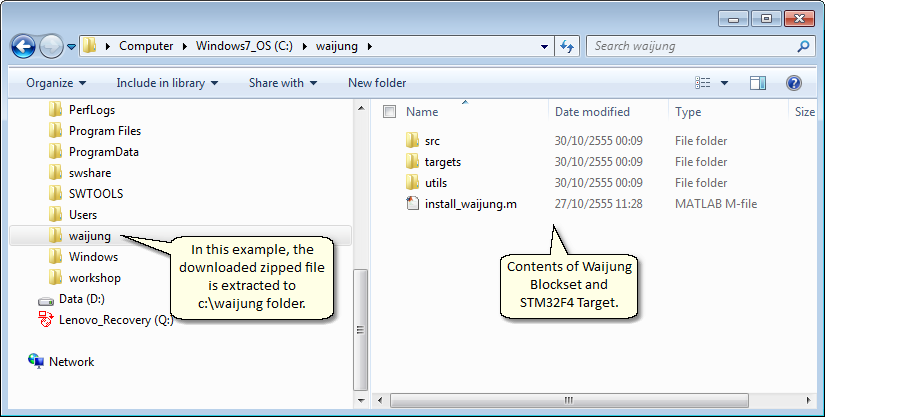 3. Run "install_waijung.m"
Run "install_waijung.m" from within Matlab.
Matlab must be "Run as Administrator".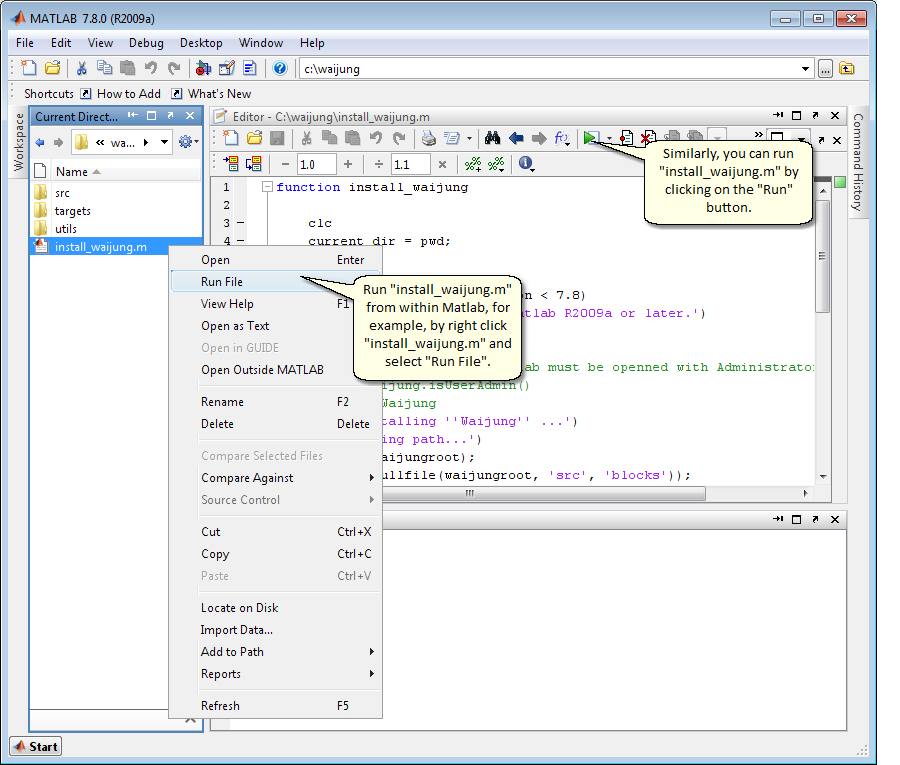 5. Check Installation Status
After a successful installation, Matlab Command Window should report status as shown below.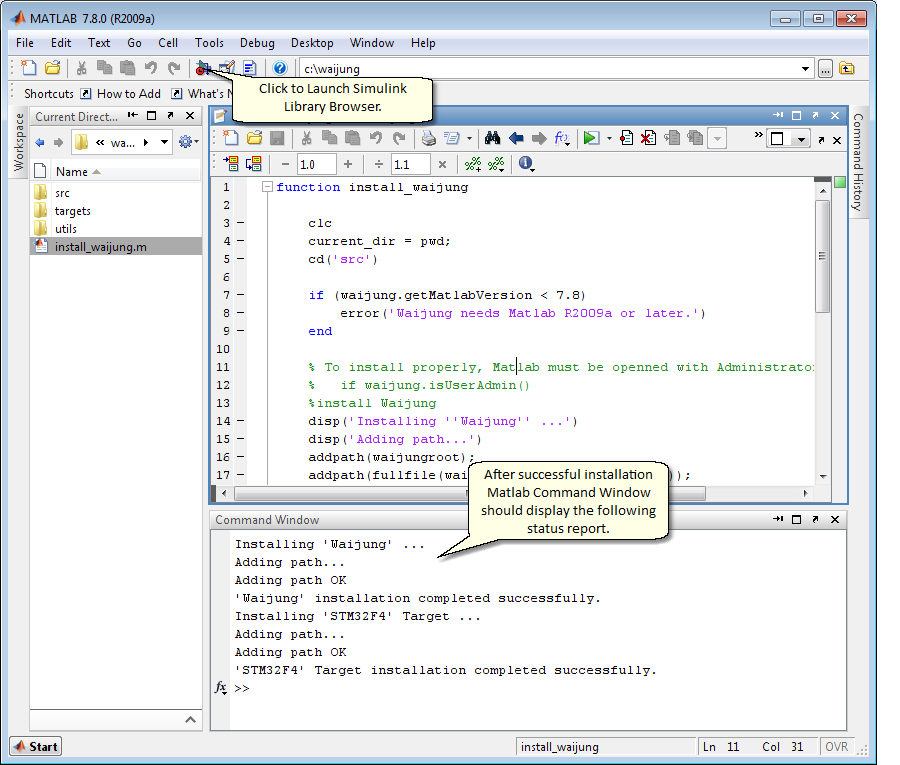 6. Check Installed Blockset
Open the Simulink Library Browser and you should see Waijung Blockset and STM32F4 Target. This completes the installation process.