User Interface
How this block appears in a Simulink model?

The UART Setup block can be found on Library browser "Wajung Blockset" -> "STM32F4 Target" -> "On-chip Peripherals" -> "UART"
What can be configured?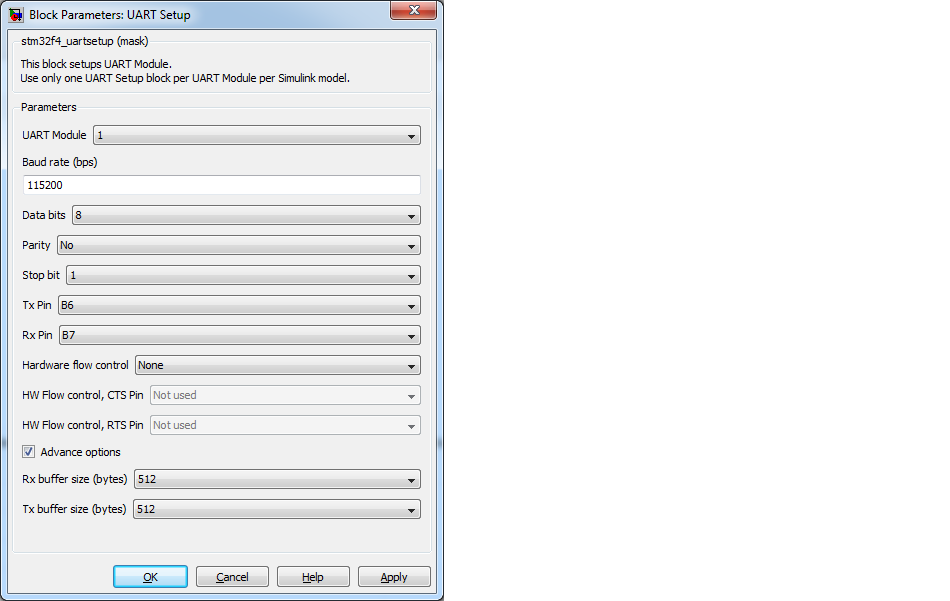 When to use this block?
The block must be placed into a simulink model to enable/ configure the selected UART module when the application need to send or receive data from external device using UART protocol.
How does this block work?
This block will perform configuration as below;
1. Enable GPIO clock using by Tx, Rx, RTS and CTS.
2. Configure remap pin for Tx, Rx, RTS and CTS.
3. Enable module clock for selected UART/ USART module.
4. Setup parameters for communication module.
5. Enable DMA clock.
6. Configuration for DMA transfer for Tx and Rx.
Demos