Demo File: app_demo.mdl
Note: File located in directory: \waijung\targets\stm32f4_target\stm32f4\demo\webserver_devicefirmware_upgrade_demo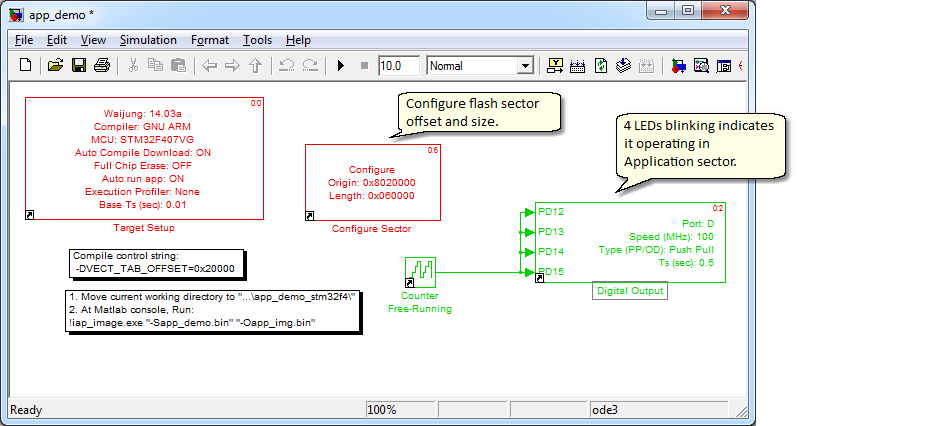 Description
The native MCU reset vector (Entry point) is 0x8020000. This model is build with entry point 0x8020000, it cannot run without boot loader.
Flash program sector division

Offset the entry point of Application
Add define -DVECT_TAB_OFFSET=0x20000 to compiler control string.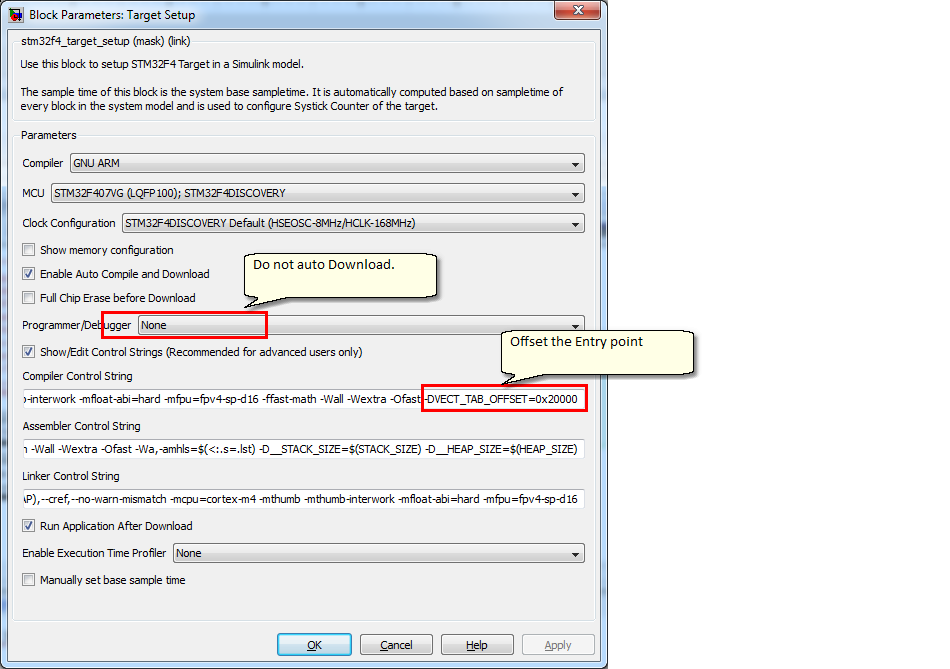 System configuration file
If use a custom system configuration file, "system_stm32f4xx.c". Please modify the Vector offset table definition as below:
/*!< Uncomment the following line if you need to relocate your vector Table in
Internal SRAM. */
#ifndef VECT_TAB_OFFSET
#define VECT_TAB_OFFSET 0x00 /*!< Vector Table base offset field.
This value must be a multiple of 0x200. */
#endif
Firmware file conversion
To make sure the firmware file is healthy, the CRC32 value embedded to the last 4 bytes of file. This can be done be running command, follow below steps:
1. Build model with auto Compile but not auto Download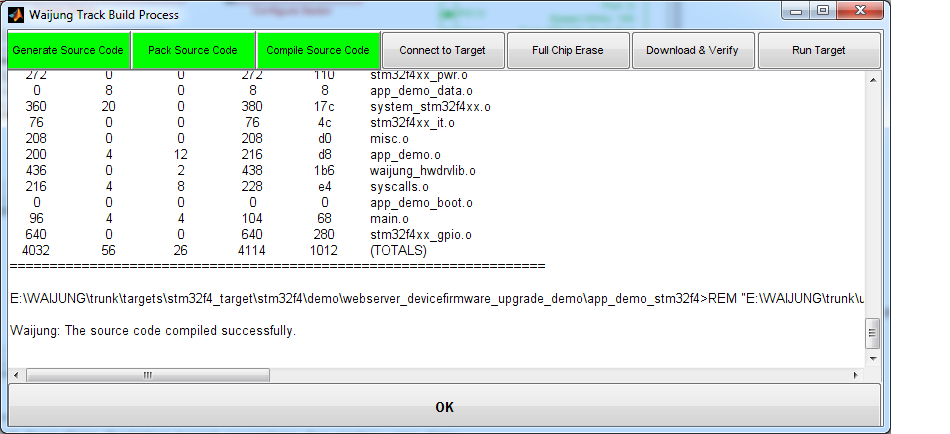 2. Change current working directory of Matlab to "\webserver_devicefirmware_upgrade_demo\app_demo_stm32f4\". Note: this directory containing source files and command line program "iap_image.exe".
At Matlab console, run command: !iap_image.exe "-Sapp_demo.bin" "-Oapp_img.bin"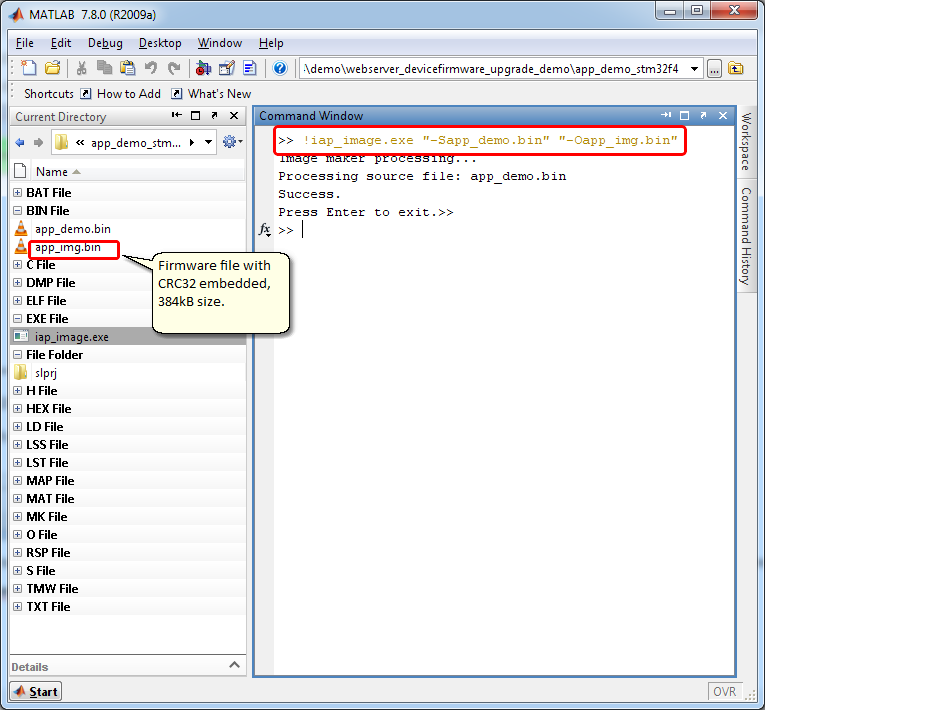 Prepare files on SD Card
1. Crate directory (SDCard):\system\upgrade\
2. Copy file app_img.bin to the created directory.
3. Create conf.ini file, contents below:
[Upgrade]
Target=main
File=system/upgrade/app_img.bin
Enable=1

4. The files content of SD card as below:

Testing
1. Build and program boot loader into Target board (done once), with demo : Device Boot Loader (SD Card).
2. Disconnect the Target board power.
3. insert SD card to the SD card slot.
3. Re-connect power to the Target board again.
4. Wait for firmware upgrade process, normally 10-15 seconds. In this demo, 4LEDs blinking indicates firmware upgrade is success.
5. Check firmware upgrade status from conf.ini.