Demo File: app_webserver_demo.mdl
Note: File located in directory: \waijung\targets\stm32f4_target\stm32f4\demo\webserver_devicefirmware_upgrade_demo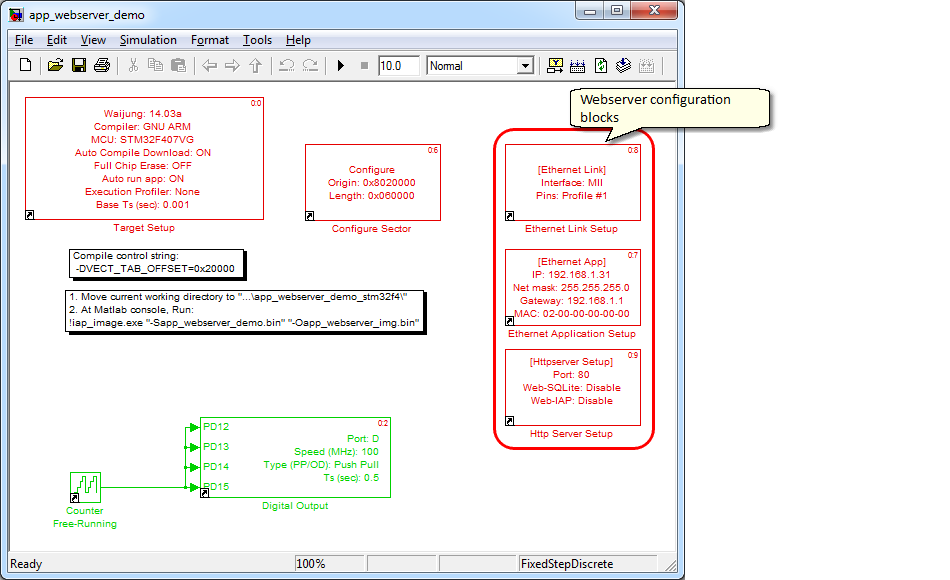 Description
The native MCU reset vector (Entry point) is 0x8020000. This model is build with entry point 0x8020000, it cannot run without boot loader.
Please refer to the topics below from Firmware upgrade via SD Card.
1. Flash program sector division
2. Offset the entry point of Application
3. System configuration file
4. Firmware file conversion (modify the current working directory)
Install Webserver application at first time
1. Install Boot loader into Target board (done once), with demo : Device Boot Loader (SD Card).
2. The Target board has only boot loader running now (Webserver is not install yet), please upgrade with SD Card first with demo: Firmware upgrade via SD Card. Note: use app_webserver_img.bin to upgrade.


3. Test run the Webserver application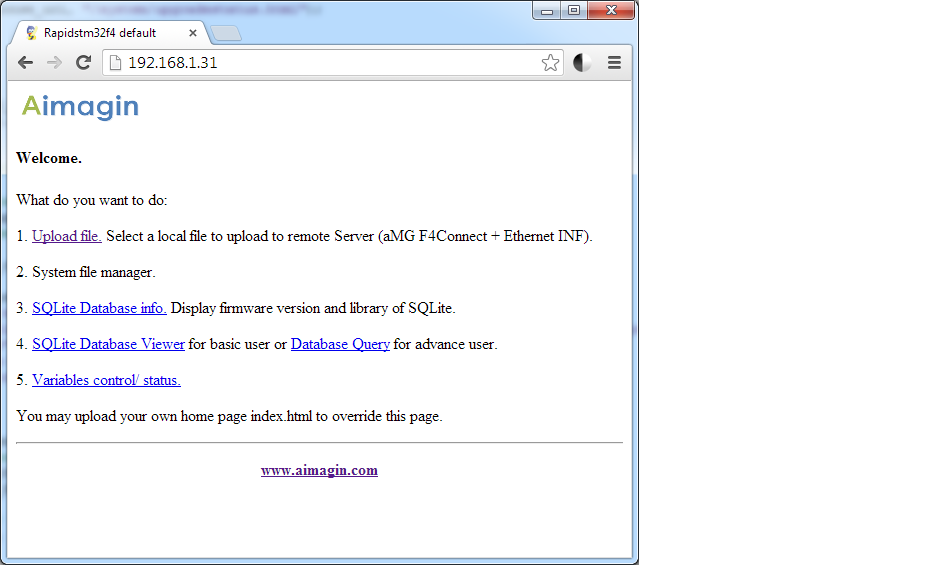 Testing
After Webserver is running, now it can upgrade its firmware via Webpage.
1. Made some modification to the model, example LED blinking rate.
2. Build model and convert file for upgrade.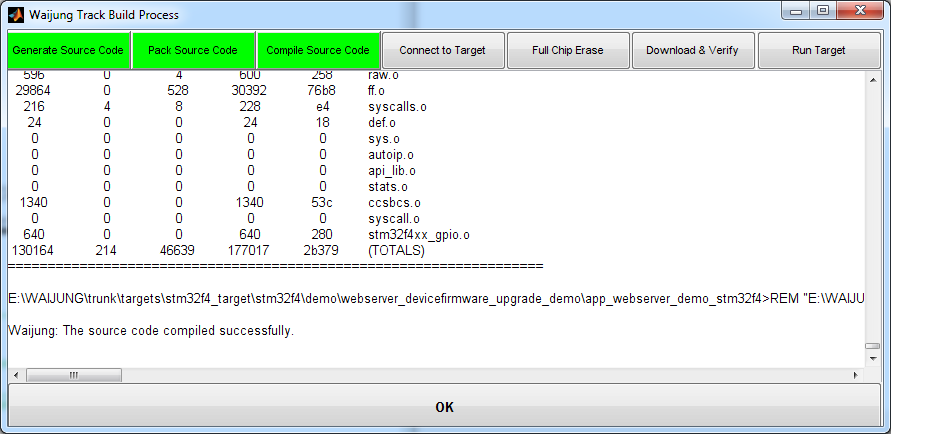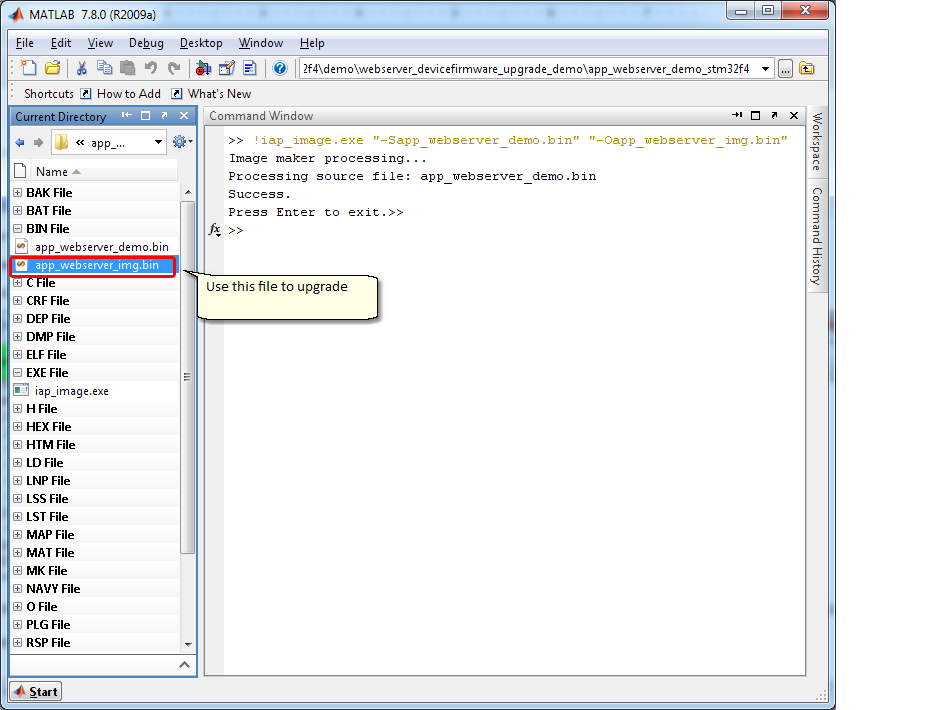 3. Upload file into Target board via Webpage:

4. Upgrading new firmware

5. Firmware upgrade result