(Obsolete block)
User Interface
How this block appears in a Simulink model?

What can be configured?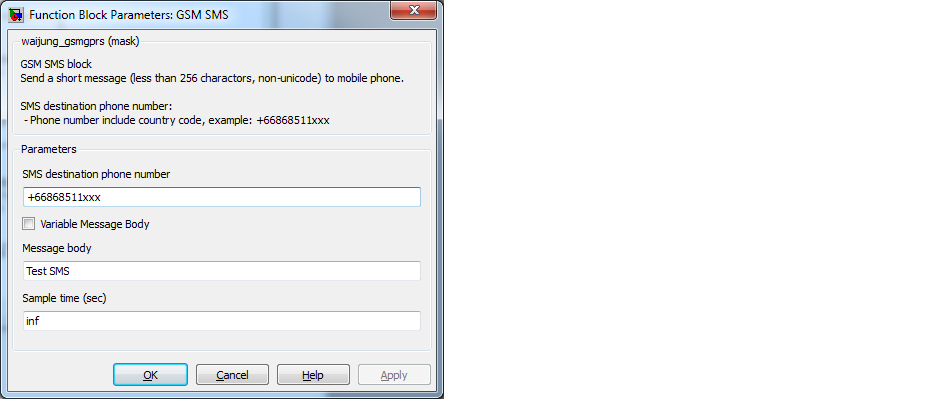 Configuration item

Selectable option/ Value

Description

SMS destination phone number

(Specify)

The number including country code.

Variable Message Body

Checked | UnChecked

Checked: Message body can be from Volatile Data Storage Read block.

Unchecked: Specify message body in Mask.

Message body

(Specific)




Sample time (sec)

(Sample time value)

Specify sample time value.
Input port
1. Send
If this input port is non-zero during Idle state, e-mail send process will activated.
Output port
1. Status
0 - The process is Success.
1 - The process is Idle.
252 - The process is Error.
Otherwise - The process is Busy.
Demo